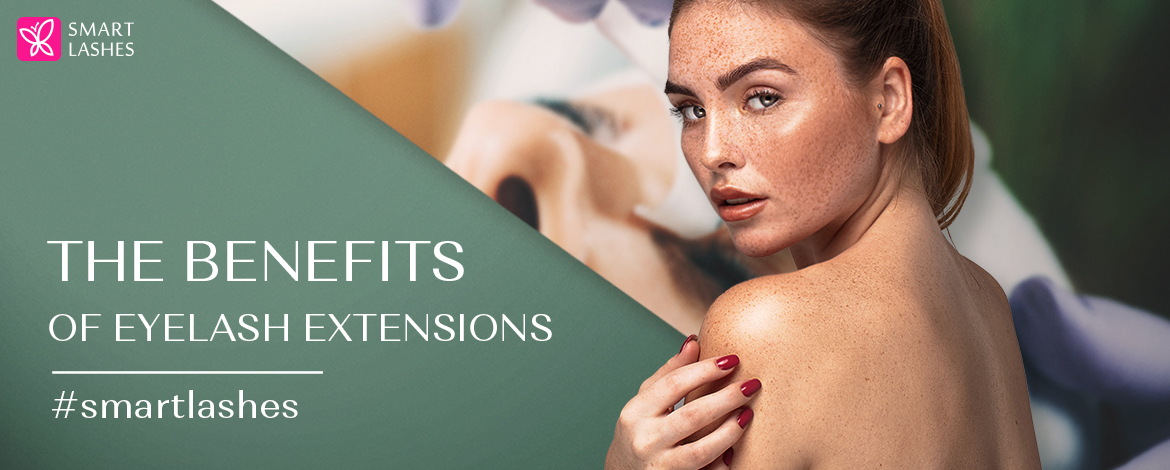 What are benefits of eyelash extensions?
The situation in the world, in addition to radical changes in lifestyle, has brought us less visible changes. Thanks to the wearing of face masks, a longer stay at home and the cancellation of social events, interest in the purchase of decorative cosmetics, especially lipsticks, decreased last year. However, the decline did not affect the eye make-up products much, and interest in false eyelashes even increased by 15 %.
So now is the perfect time to fulfil your dream of beautiful long lashes and an enchanting look. What are the main benefits of eyelash extension?
Saves time. Eyelash extension are already very distinctive in themselves, you don't have to put on and remove any make-up. Forget crumbled and smeared mascara.
They are still with you. You don't have to worry that someone will catch you without make-up, it will enhance your beauty anytime and anywhere.
It will last for weeks. You can safely enjoy your favourite sports, swimming and going to the sauna. With proper care, they will be beautiful for several weeks until they fall out naturally along with the natural eyelash.
It suits everyone. Due to the many materials available, the shapes, lengths and effects, eyelash extensions emphasize the beauty of everyone and can even cover minor imperfections.
They are safe. When applied correctly, they do not destroy natural eyelashes, the artificial eyelashes used are hypoallergenic and there are also available eyelash glues suitable for more sensitive clients.
You will relax. The application of eyelash extensions is completely painless and lasts about an hour and a half. During it, you will have a great rest on a comfortable chair, most clients will even sleep through the whole application.
They can be easily removed at any time. If eyelash extensions happen to start to bore you, it is not a problem to remove them. Removal is done by using special removers, it is painless and does not destroy natural eyelashes.
Matte eyelashes

Mink

Shiny eyelashes

Silk

Volume eyelashes

Easy Fan

Lash glue

Sensitive

Cream lash glue

Remover

Gel lash glue

Remover