Properly caring for herself womans knows that cleaning and preparing eyelashes is essential to all care. And this is not only the case with those that are apply shadows or eyeliner. Every beauties should clean the eyelashes regularly, because contaminated eyelashes can clogged with micro-residue of the skin (tears, sweat), which in case of poor cleaning results can lead to bacterial growth or infection. In addition, cleansing is a step that allows the skin to absorb the active substance with cream or serum more efficiently.
However, when we talk about cleaning, we do not mean water with soap. For these hygienic purposes we have a special disinfectant foam for you, which you must have on a exclusive place among other cleaning products in your bathroom. Not only for home care but also because of avoiding yourself of a waisting time by tiny sticking polluted eyelashes, such work is primarily unpleasant and uncomfortable.
Eyelashes grease disrupts the glues and of course dirt lead to poor growth of your lashes. Our Make-up Remover Foam is suitable for everyday care for both natural and fake eyelashes.
With this cleansing foam , you can easily clean it up as a results you will get preventing of multiplication bacteria.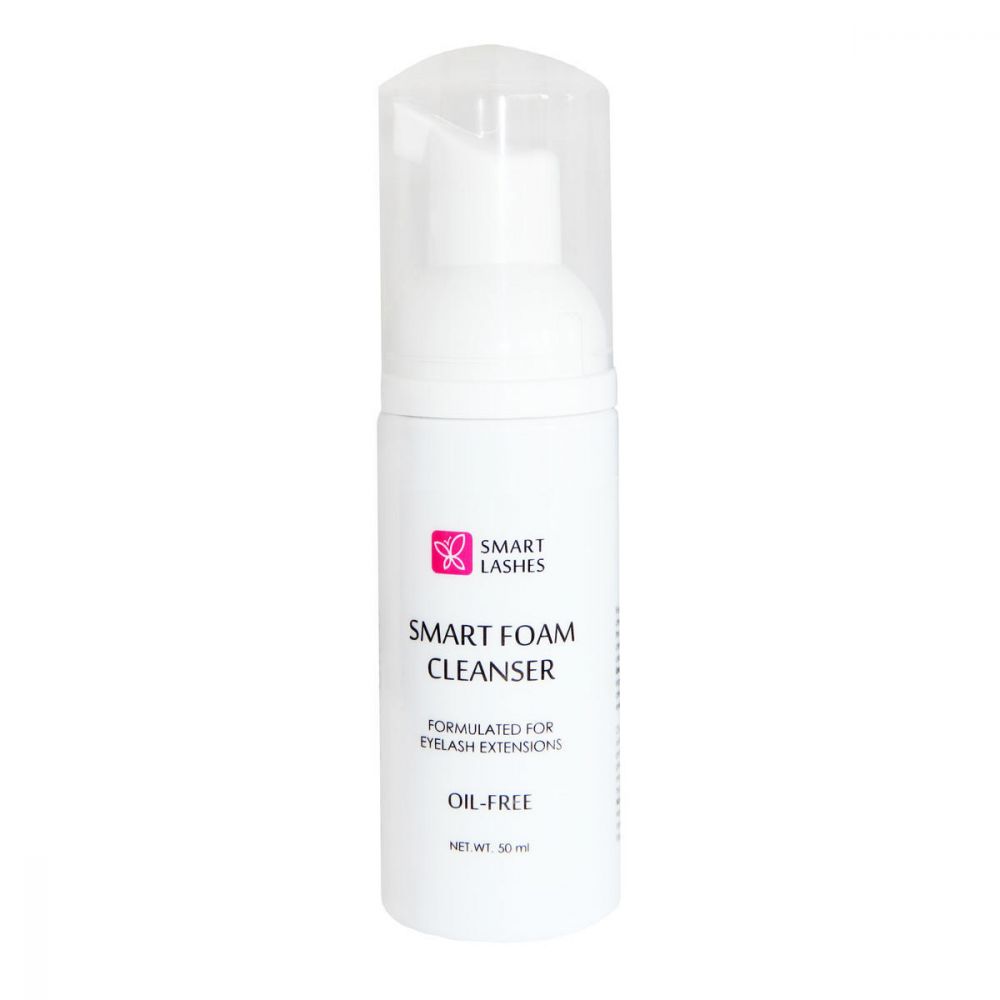 Instructions for use:
Shake before use.
Apply little amount of foam on cotton pads or cotton buds and remove make-up from eyelashes and eye region.
Rise off with water.
Does not irritate the skin.
Content: 1 x 50 ml.