Lash Adhesive - F1 glue - 5 ml
| | |
| --- | --- |
| Glue type: | PROFESSIONAL |
| Drying time: | 0.5 s |
| Durability: | 8 weeks |
| Size: | 5 ml |
| Color: | black |
| Usable: | within 1,5 month after opening |
F1 lash glue represents the latest generation of SMART LASHES glues, which meet the needs of modern lash stylists.
Fast-drying glue with instant fixation is intended for professionals who are looking for real quality in the world of eyelash extensions.
The F1 glue is characterized by an ultra-fast drying time of 0.5 seconds. You will appreciate this feature especially during volumetric extension, when a higher speed is needed when working with fans. But it certainly won't disappoint you even with classic eyelash extensions.
The adhesive shows a high degree of elasticity, the glue joints are flexible, and thanks to this, wearing artificial eyelashes is very pleasant. It has a reduced vapor content and is also suitable for very sensitive clients.
The result of the extension is a precise clean application without unwanted lumpy glue joints.
F1 glue is not intended for gluing eyelashes with open eyes and is more suitable for experienced lash stylists.
The shelf life of eyelashes depends on the correct application and regular care of the client for extended eyelashes.
The bottle contains approximately 205 drops.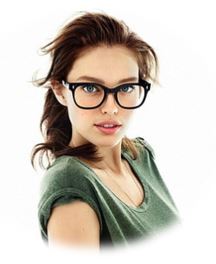 SMART TIP: The improved composition of F1 lash glue minimizes the occurrence of irritation and allergic manifestations.

Important details:
All Smart Lashes are certified and meet the criteria for cosmetic products.
Adhesives may only be used by professionally trained personnel.
Before using the adhesive, make the adhesive test for the customer.
If you experience an allergic reaction, do not use the product!
Increased incidence of allergies is caused by the season - pollen and also the heating season.
Adhesives should be kept cool and dry (5 - 25 °C).
Apply in a sufficiently humid (50 %) and ventilated environment.
Leave the adhesive at room temperature for one hour before use.
Shake glue thoroughly before use.
Avoid contact with skin and eyes when applying adhesive.
The client must keep his eyes closed for the whole time of application!
Do not expose the adhesive to overheating, freezing and direct sunlight
Standard: ISO 9001

Once opened, the adhesive should be used within 1,5 month.



| | |
| --- | --- |
| Code | F1-GLUE-5ml |
| GTIN | 8596342068782 |