Do you dream of beautiful long and thick lashes?
Few of us have natural lashes with which she would be happy and no need to highlight them with mascara. Do you suffer from weak and thin lashes? Now you don't have to!
The simplest solution is to do thicken and lengthen- fake eyelashes in a beauty salon. However, this solution does not suit everyone, because the extension is associated with a regular visit to the beautician to supplement the eyelashes. Another option is permanent eyelashes lamination, which effectively rotates natural algae to the desired shape and fixes with special fluids.
The recent phenomenon is nourishing sera, which strengthen natural algae and after a few weeks you can see the difference. Since we find a really large selection on the market, we will try to explain what to focus on.
Serum stimulates eyelashes growth
To begin with, it is good to know that the primary purpose is to protect the eye from environmental contaminants. We normally have 80 - 150 lashes on a healthy upper eyelid. On the lower it is less - 70 -80 eyelashes. But the most important factor is the growth phase of the kelp itself.
ANAGEN phase: grows and lasts 30-45 days. On average, it contains 40% of our algae.
CATAGEN phase: growth stops and lasts about 2-3 weeks. If the algae is pulled out at this stage, the new follicle will not start to grow, because the follicle is waiting for all phases to be completed. This phase is most often seen in elongated lashes in the form of unsightly gaps between the lashes.
TELOGEN phase: natural lashes fall out and new growth begins.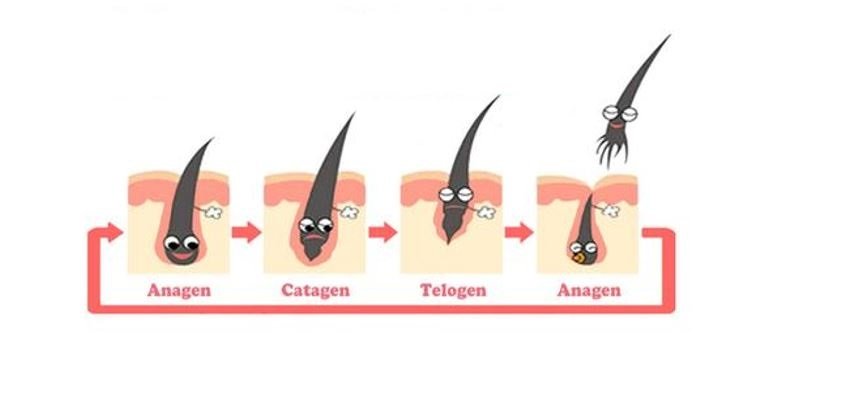 What serum is suitable for my eyelashes?
When you choosing, you should focus primarily on the active substances that are in the composition of individual sera. These magic nutrients include biotin, D-panthenol, known hyaluronic acid, Allantion, etc. Of course, the rarer the higher the price.
Every company producing sera for the support of lash growth has its secret combination of active substances and it depends on you which combination you choose. A great help can be Google, where you can easily verify each substance in the composition.
How to get the best result?
The easiest advice we can give you is regularity and patience. Each serum is absolutely necessary to apply each day to give the lashes a regular dose of nutrition. It should be applied to clean, clean, algae - ideally oil-free. Apply the serum as thoroughly as you would apply an eyeliner. It is important not to miss a day.
Do not expect magic, it will take some time for the active substances to absorb and fulfill their purpose. The first results usually occur after two weeks of use. It depends on how fast your metabolism works.