Aroma humidifier - light wood - 130 ml
| | |
| --- | --- |
| Product: | ultrasonic humidifier |
| Suitable: | up to 20 m3 |
| Size: | 100 x 95 mm |
| Volume: | 130 ml |
| Colour: | light wood |
| Package: | humidifier + USB cable |
Create a pleasantly fresh environment with a humidifier that combines two devices in one - a humidifier and an aroma diffuser.
The ultrasonic humidifier converts the water into fine steam, which it then discharges into the room via a fan. Tiny droplets mix more easily with air and disappear almost immediately.
The humidifier is used in all areas where there is insufficient humidity. The ideal value in the interior is in the range of 40 to 65 %. Dry air irritates the skin and mucous membranes of the respiratory tract, which then makes it harder to catch viruses, bacteria and impurities that cause coughing or asthma.
For lash stylists, it is an important tool that significantly affects the optimal drying of adhesives. It provides the necessary moisture, which is absorbed during the application of lashes.
The correct value of air humidity also affects the occurrence of allergics during and after the application of eyelash extensions.
To create a pleasant atmosphere, you can add a few drops of the popular aromatic oil to the humidifier.
The device features a timeless design that you can easily combine in any interior. In addition, the device is complemented by a soft color backlight that you can easily turn off. Very quiet operation ensures undisturbed relaxation.
Available in three colors: dark wood, light wood and white wood.
Suitable for spaces up to 20 m3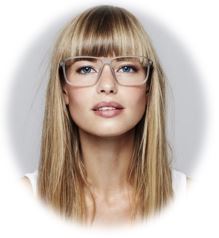 SMART TIP: The humidifier is also suitable as a gift for a friend in the office.
Package contents:
humidifier in selected color
USB power cable (does not include adapter)
spare cotton swab for aroma oil
Instructions for use:
Remove the humidifier lid and pour clean water into the bottom - up to the marked line, then close the lid.
Connect the supplied USB cable to the device. The socket is located at the back.
Press the button on the front of the device to turn it on. Press again to turn off the color backlight. Press a third time to turn off the device.
One full tank should suffice for approximately 4 hours of operation. When the tank is empty, the device switches itself off.
| | |
| --- | --- |
| Code | HUMI-LIGHTWOOD |
| GTIN | 8596342049873 |